Page - Virtual Hiring
Hiring Virtually Successfully
Hiring Virtually Successfully
Hiring virtually can be a positive experience for the company and the candidate. However, a new hiring system must be developed to ensure successful hires. Interviews at a distance allow for a more comprehensive candidate process and the opportunity to upgrade the interview process. The lack of physical presence can more than be made up for with better hiring practices.
The Richmond Group USA has invested time developing best practices in hiring virtually. Our goal is to help every other organization succeed during these unusual times. The Coronavirus provides us the opportunity to rethink how we conduct business, including how we hire.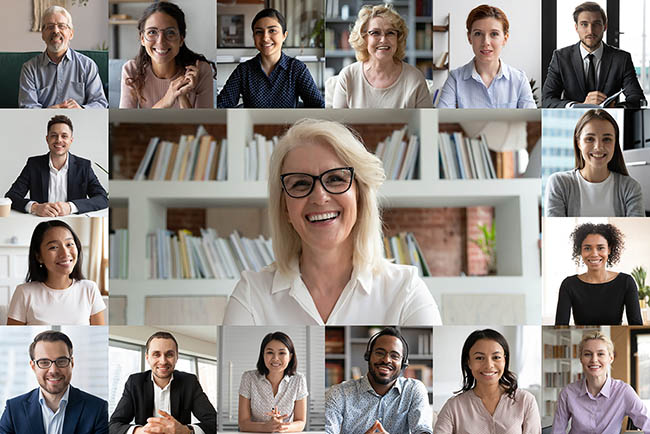 Best Practices in Hiring and Hiring Virtually:
• Key stakeholders engage in discussion to gain better understanding of role and what actions and behaviors previous individuals engaged in that caused them to be successful.
• Key stakeholders develop agreed upon questions that will elicit specific examples of the experience and characteristics best aligned with success in the open position. Each stakeholder then provides what they believe to be good examples of answers to the questions developed above. Video conference is then held where stakeholders agree on best qualifying questions and associated great answers.
• Develop a selection process that will create confidence in top candidates that is no different than the process it is replacing.
• Engage top candidates in brief telephone interviews to make sure of basic fit for role.
• Provide top candidates the qualifying questions to answer and submit. Stakeholders review answers and decide whom to move forward in the process.
• Schedule video conference interview with top 1 or 2 candidates.
• Stakeholders work together to develop redirecting questions for top 1 or 2 candidates. Determine which company representative will be the primary person asking the redirecting and additional clarifying questions of candidates.
• Prior to video conference interview, request from each candidate their top and most important questions about the company, the position, and the role they would like to have answered in the video conference. Determine company representative that will be the primary person to answer candidate questions.
• Conduct video interview.
• Key stakeholders develop case study or sample problem for top 1 or 2 candidates to work on prior to final video interview.
• Company develops virtual video tour of facilities or office selected candidate will be working in and provides video to top candidates.
• Key stakeholders develop their biographies and personal information to share with top candidates, including their reasons for being at and remaining at company.
• Engage in second video interviews where in each interview candidates present their results from case study, their reasons why they believe they are the best person for the role, and why they are interested in the role and company.
• In second video interview candidate asks any remaining questions they may have.
• Make hiring decision.